Installation
Install tidyBdE from CRAN:
You can install the developing version of tidyBdE with:
Examples
Banco de España (BdE) provides several time-series, either produced by the institution itself or compiled for another sources, as Eurostat or INE.
The basic entry point for searching time-series are the catalogs (indexes) of information. You can search any series by name:
Note that BdE files are only provided in Spanish, for the time being, the organism is working on the English version. By now, search terms should be provided in Spanish in order to get search results.
After we have found our series, we can load the series for the GBP/EUR exchange rate using the sequential number reference (Numero_Secuencial) as:
The package also provides a custom ggplot2 theme based on the publications of BdE:
The package provides also several "shortcut" functions for a selection of the most relevant macroeconomic series, so there is no need to look for them in advance: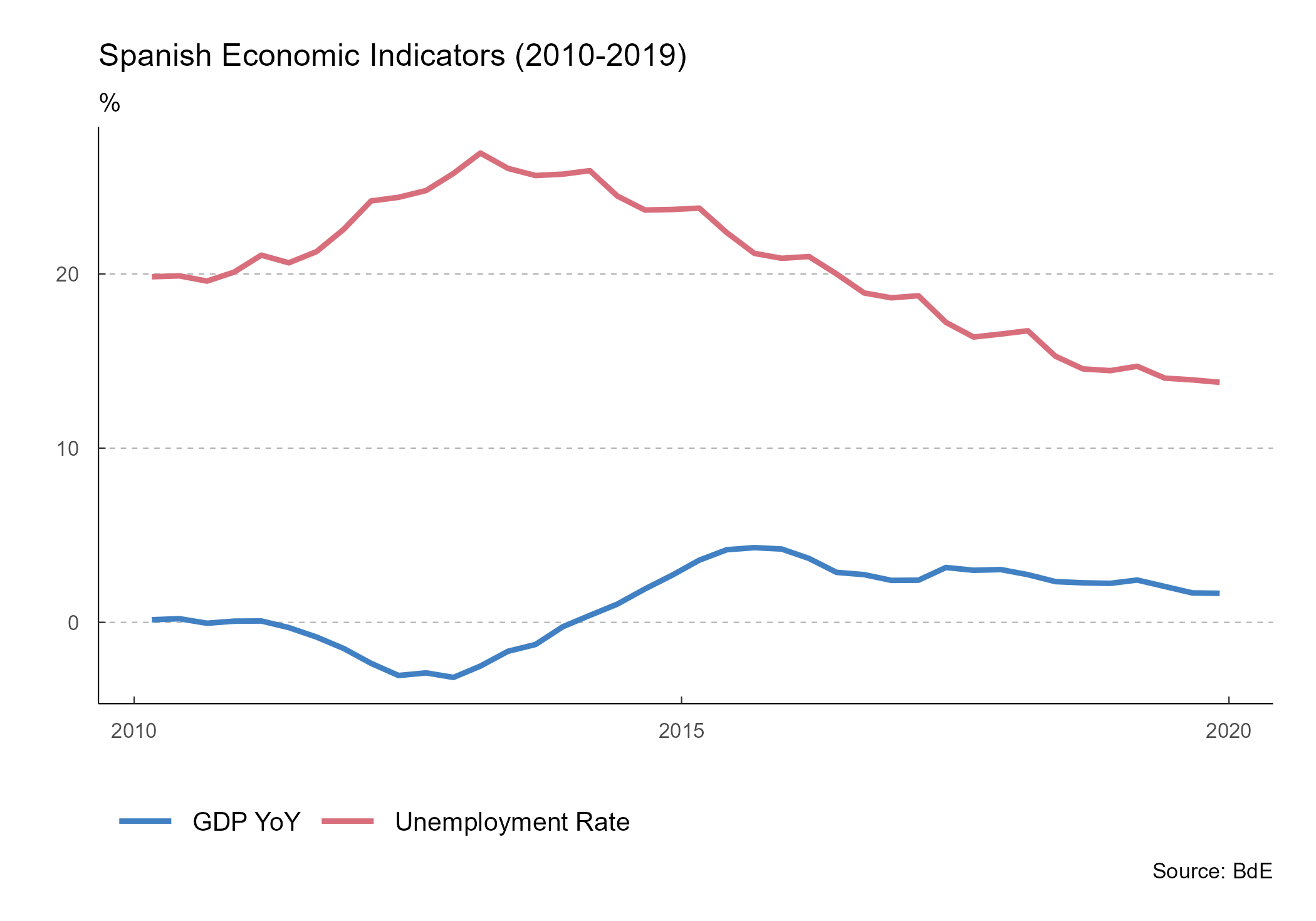 Two custom palettes, based on the used by BdE on some publications are available. See an example using bde_scale_fill_rose():